the number of things on my "to do before leaving" list is growing at a ridiculous rate. i despise unfinished projects, and yet i find myself with many: a painting i've been working on haphazardly for the last year. my
arwen dress
that i started a year ago. two hundred pages of a book i've been writing off and on for a really really ridiculously long time...the list goes on.
at least i've finished a few things. the hats for the boys, for example. not bad for my first time knitting, eh?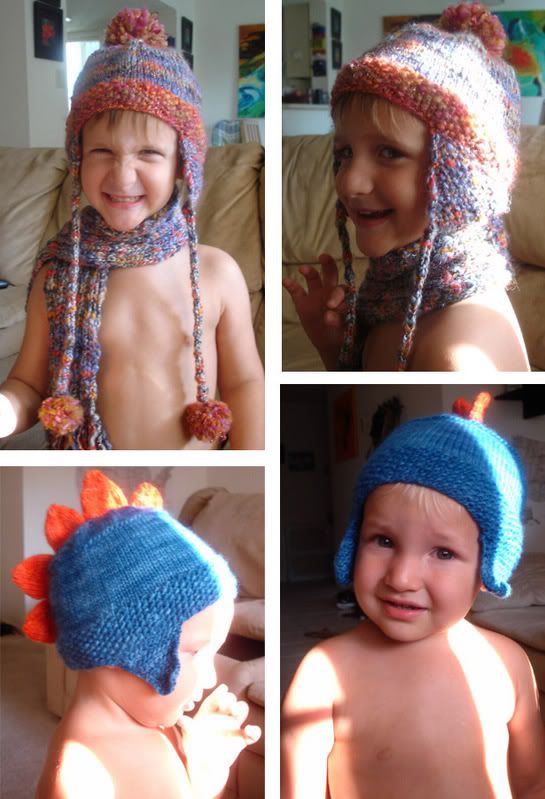 i'm still waiting on the yarn for art's
jayne hat
. in the meantime i'm fulfilling my knitting needs by starting a norwegian sweater for ilya.